Most Popular Animated Hentai Shows That You Should Watch
When we covered what is hentai, we shared that animated hentai is one of the most popular forms of the media. Because this form of the media is so popular, it's important to explore what are the best shows available if someone wants to dive-in. In this article we will suggest a list of some of the most popular shows that have been released.
The list will not be in a particular ranking order. Since everyone's preferences are different, instead we will focus on bringing you a variety of different stories, contexts and kinks. We made this in order to showcase a few critically acclaimed unique shows that might spark your curiosity! Most of these shows also feature the infamous ahegao facial expression, for people who enjoy the concept. Hopefully, this article will inspire you to find a good source of content to begin your own hentai adventure. For hentai porn connoisseurs, maybe this list can help you discover new options for your next viewing.
Itadaki! Seieki (Vampire Vixen)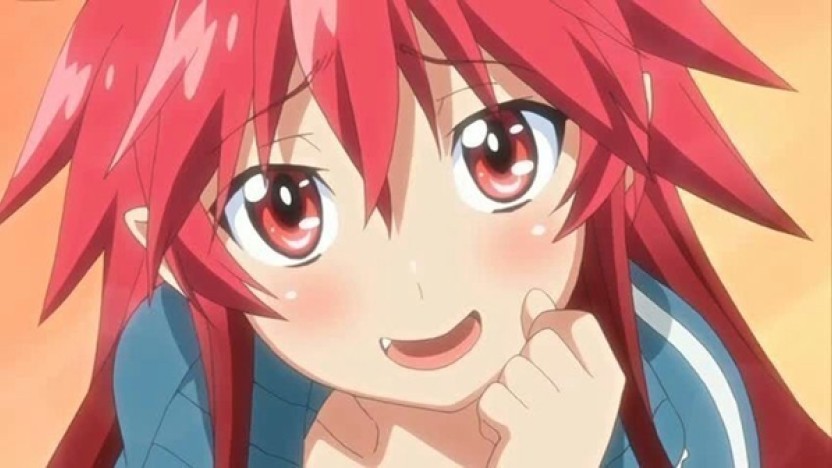 Image from the Itadaki! Seieki (Vampire Vixen) hentai adaptation
Genre: Supernatural, Comedy
Summary: Itadaki! Seieki is an hentai show about a man called Kanzaki. One day he believes that he will get a love letter from a beautiful girl called Mari Setogaya. Instead, to his surprise he discovers that she is a vampire. He decides to offer himself freely to her but to his surprise that Mari does not like blood. In fact, she can't stand blood at all leaving Kanzaki to think of a different way to help her. Kanzaki being a pervert, he proposes that instead of drinking his blood, she could consume his bodily fluid. After a simple taste, she gets obsessed with him and their strange but satisfying relationship begins.
Why is this show popular: Itadaki! Seieki (Vampire Vixen) is a goofy but satisfying vanilla oriented hentai that includes very funny moments. Furthermore, those moments are even more powerful when they are paired with the sexy situation that takes place with Mari. The show is only a few episodes (like many hentai series), but it features a lot of sexual scenarios of all kinds. For instance, some of the fetishes you might find are group sex, demon girls waifu, catgirl and other situations.
This hentai also features a fully uncensored edition which leaves nothing to the imagination. Since Mari is a vampire, she can transform into various other forms so all "Oppai" sizes are included and more. The art is amazing and overall this is one of the most popular shows there is. A true hentai classic!
Overflow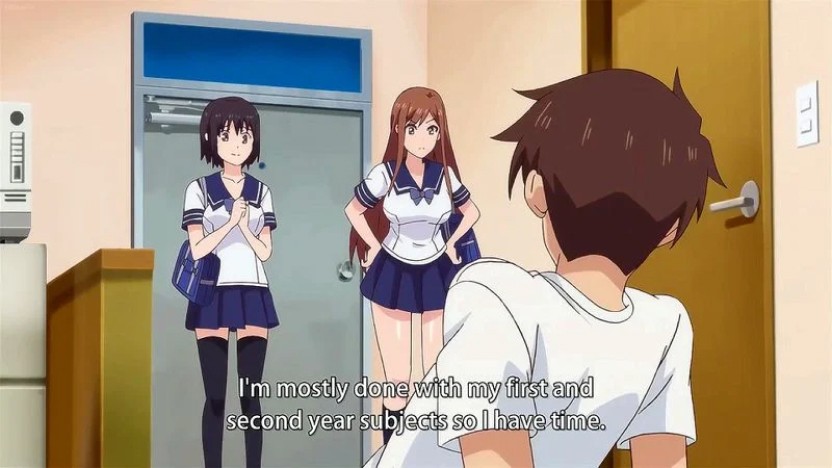 Image from the Overflow Animated Hentai Show
Genre: Romance
Summary: The story follows Kazushi Sudou, a university student. Suddenly, he receives a visit from his two childhood friends who happen to be sisters: Ayane Shirakawa and Kotone Shirakawa. He realized quickly enough that both women have changed quite a lot throughout the years and are now very beautiful. On a fateful night, while thinking dirty things about them Kazushi gets visited by Ayane in his bath. As you might have expected, this leads to a lewd scenario for Kazushi. This sparks a new relationship between the two but little did he know, Kotone won't let this slide. Having also feelings for Kazushi, both girls start an epic duel for the most precious prize of them all, Kazushi's love.
Why is this show popular: Not only does Overflow feature a beautiful art style and well-written scene but the story is quite interesting. It may seem simplistic, but it includes a lot of depth. You will grow attached to the girls and learn to care quite a lot about the characters. The scenes are very lewd and feature plenty of fun content for Oppai lovers. This makes the fight between the two sisters for Kazushi's heart a truly unique and very fun experience. It separates this show from the usual Harem tropes that occurs in animated hentai shows.
Youkoso! Sukebe Elf no Mori e (Welcome! To The Forest of Lewd Elves)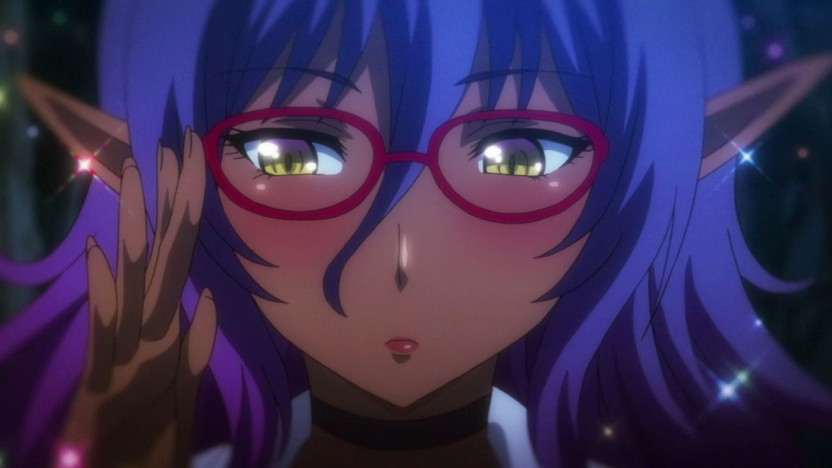 Image from the Youkoso! Sukebe Elf no Mori e hentai adaptation
Genre: Harem, Isekai
Summary: Youkoso! Sukebe Elf no Mori e follows the story of a mysterious hero called Messiah. In another world called Alfheim, the elves' magical source called "The World Shrine" is slowly losing power and fading away. Because of this terrible situation the elves are now on the brink of extinction.
Nevertheless, a prophecy long lingers in the elven scripts that foreshadows the arrival of a true hero. A special man from another world that will come and save the elves of their dark future. This is where Messiah comes in. He appears one day from another world by a magical power of an elf witch called Nol. She quickly realized that his bodily fluid is special and can increase the magic power of elves. At this moment he knew what he must do… have sex with elves and save their world!
Why is this show popular: The attention to detail in this hentai is what separates Youkoso! Sukebe Elf no Mori e from others. This is one of the most well-made and detailed hentai ever created and it shows. Compared to other hentai mentioned previously, the focus on the story is a little less important. This is in exchange for high quality sexual scenes and some of the best anmated physic you can find. Also Youkoso! Sukebe Elf no Mori e features elves which automatically makes this hentai great. If you are less interested in the story and just want to jump into the juicy part, this hentai is for you!
Saimin Seishidou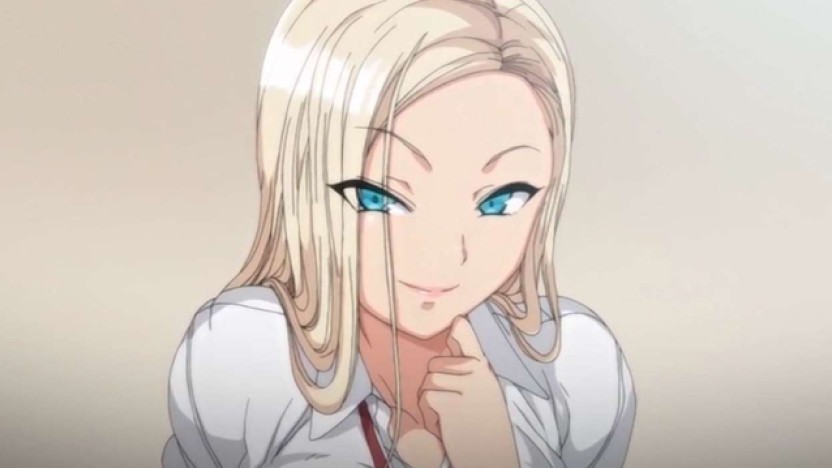 Image from the Saimin Seishidou hentai adaptation
Genre: Netorare, Corruption
Summary: Hajime Tanaka's is different from other students at his school. He has the ability to use hypnotic power to make anyone that he sees do as he wishes. One day he decided to use his power to make a government official appoint him as a special "Sex Counsellor". He decides that the best place to do his practice is at his college to teach sex to other students.
As part of his new role, he must meet every couple at the college for a special counseling session. Hajime makes the rule that they must see him before they can be intimate with each other. Quickly he starts receiving plenty of visitors and his lewd scenario begins. This hentai features a unique plot which includes lots of Netorare content! Boyfriends must watch cheerfully their girlfriend having sex with Tanaka while they undergo his counselling.
Why is this show popular: Made by studio T-Rex, Saimin Seishidou is a popular erotic manga that was adapted to an hentai show in 2019. The animation and character art is beautiful and stunning, showing the action smoothly and leaving nothing to the imagination. The story is crafted purely for fans of NTR without dwelling too much into the hardcore territory of the genre. The show is honestly a perfect adaptation of the source material. For this reason, Saimin Seishidou is one of the most popular netorare hentai releases to this day!
Joshi Luck!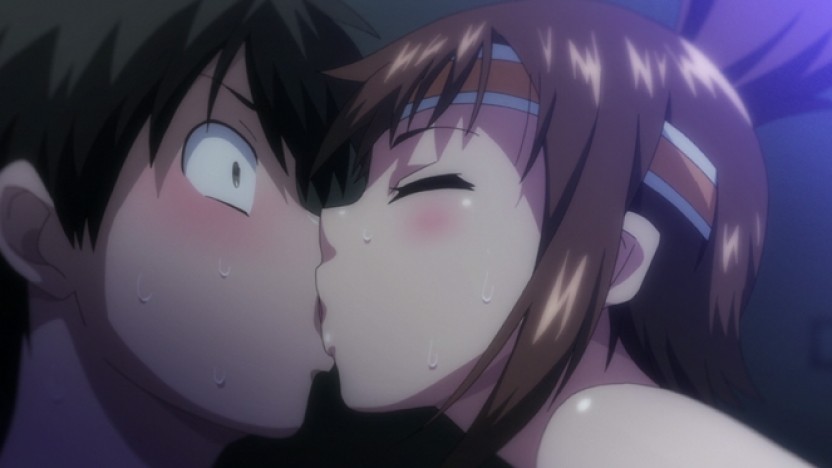 Image from the Joshi Luck! hentai adaptation
Genre: Romance, Sport, Comedy
Summary: One day Koutarou Kuroda gets hired as the new coach of the female lacrosse club in a special Female Academy. Everything seems straightforward and simple until he realized that the club contains sex obsessed girls. Not only do they seem terribly horny, but they crave Koutarou's attention. They are ready to put everything on the line to have sex with sensei. Kuroda must now juggle his duty as a coach and his own personal club Harem. Matori, Sakura, Kumiko, Aya and Yuri are ready to begin the party. Little does he know, but Koutarou's problems are just beginning.
Why is this show popular: Although, the story follows the popular harem trope of hentai content, Joshi Luck! has some of the best sex scenes of any hentai available. Through the two episodes that were made, you can see some amazing, well-made animation and intense sexual scenes. This animated hentai show is also very funny and lighthearted which makes the whole experience very satisfying and memorable. For all those reasons, Joshi Luck! Is one of the best hentai ever made and strongly recommended by the community.
There you have it! Our list of some of the best animated hentai you can find and why they are worthy of your attention. If animated hentai is not your thing and you prefer video games, take a look at the Most Popular Free Hentai Games. We also have plenty of other lists of great hentai content to browse so don't be shy!