Most Popular And Critically Acclaimed Original Adult Manga (Doujinshi)
An original adult manga is a book that focuses on characters that have been invented by the author. In some cases they are also called erotic mangas or erotic doujinshi. These books are pure fiction and won't feature any known characters from any other series. These adult manga usually focus on one or multiple sexual scenarios that may occur between one, two or multiple characters. Because it's a totally original piece, the author may go wild and create a very fantastical scenario that would not be possible in real life. For instance, it's common to find monster girls and other types of unique beings in these books.
Adult hentai manga are quite popular and because there are so many available, finding one may seem intimidating. This list will feature a few suggestions of popular pieces that are well known in the hentai community. Lots of these adult manga are made by some very well-known authors in the industries. These suggestions include anything ranging from monster girls, NTR and fantasy world. In some cases the original adult manga can be fully uncensored, although it's not always the case. Hopefully you may find something to your liking or revisit classics that you love!
Hitozukiai ga Nigate na Miboujin no Yukionna-san to Noroi no Yubiwa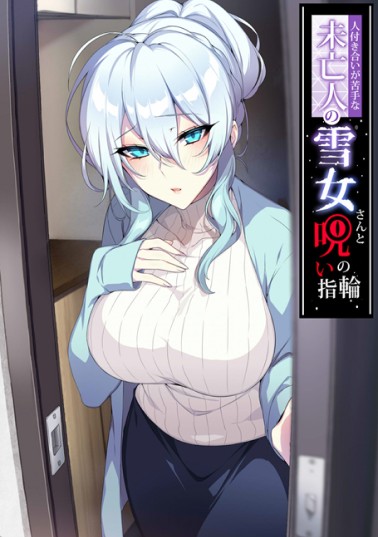 Cover of Hitozukiai ga Nigate na Miboujin no Yukionna-san to Noroi no Yubiwa
Artist: Zeroshiki Kouichi
Genre: Fantasy, Romance
Summary: The story of this adult manga takes place in a world where many types of different species coexist together. A young man lives in an exclusive complex for yokai (also known as ghosts) that belongs to his dad. His dad suddenly passes away and it's up to him to take care of his old man's building. One day he meets the beautiful youkai Mifuyo Yukino who lives in room 503. Her rent has been late for the past three months although he is reluctant, he approaches her. After a quick conversation with her, she becomes quite upset with him and refuses to see him.
Because of this, he decides to appease her youkai nature with a special ring capable of transforming thoughts to reality. Although he wanted only to get the rent money, things get out of control and she now wants to sleep with him. Hitozukiai ga Nigate na Miboujin no Yukionna-san to Noroi no Yubiwa features a vanilla mind control story. This adult manga is beautifully drawn by Zeroshiki Kouichi and fully in color. The story is honestly quite interesting and features lots of sexual scenes of all kinds. One of the best Hentai doujinshi there is!
Kko to Yamioji Ha | Lady K & The Sick Man (K子と病みおじ・派)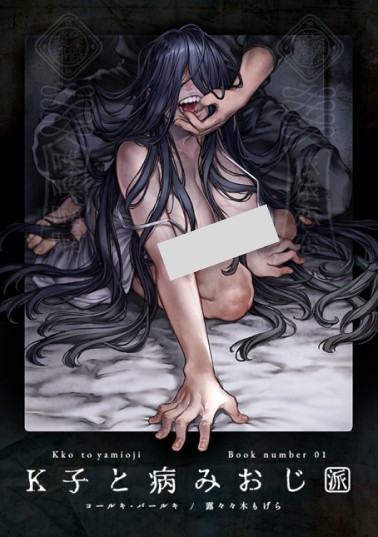 Cover of Lady K & The Sick Man
Artist: Rororogi Mogera
Genre: Fantasy, Romance
Summary: You can always bet on the otaku community to create things that you would not expect to actually work. This is what this doujinshi hentai story is about. Lady K & The Sick Man is a genuinely very unique and different mix of various elements. Somehow they work very well together for an entertaining and bizarre vanilla romance story.
A 37-year-old man sees his life crumble when he loses his job, his home and his motivation to do anything. Although he struggles, he one day manages to find a weird abandoned home that he can move in quickly. Although this house seems very strange and empty, he figures that moving there is better than being on the street. To his surprise, the house comes with a catch and he meets a beautiful ghostlike lady. She seems to be haunting the place, but does not appear malignant. On the contrary, the sick man finds her very beautiful and attractive.
He decides to try to seduce her and a strange but interesting relationship begins between the two of them. It's now up to this strange youkai girl to give back the will to live to the man she just met! The doujinshi is a crossover between The Grudge and a cute love romance. For this reason, this hentai story is one of the most popular adult books with original characters ever made.
Mesu Dachi EX (メスダチ改)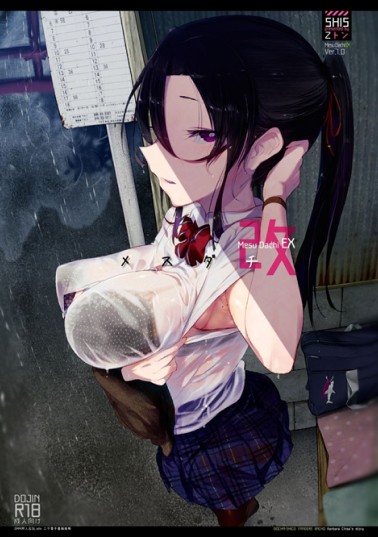 Cover of Mesu Dachi EX
Artist: Z-ton
Genre: Yandere, BDSM
Summary: Per usual, the Hentai community is full of special characters and interesting situations that lead to some special things. One popular element in doujinshi and Hentai are dominant woman characters. Mesu Dachi EX is a story that revolves around this concept by using a popular anime trope: yandere. Yanderes are ladies who are so obsessed with their love for another character that they go to the extreme to be with them.
The story follows Takumi Kusumi, the president of the literature club who has a fling for a beautiful cheerleader. This does not fall well for his co-president Chisa Kanbara, a childhood friend of Kusumi who has always adored him. She decides to do the most sane thing any Yandere-obsessed waifu would do and capture him. She wants to give him a little speech on how he should behave but things quickly spiral out of control. This leads to a very lewd and well-written scene where Chisa shows us why Yanderes are scary-hot.
This story is a good one for people who usually enjoy Femdom in adult manga or other hentai content. It's also a quick read that mostly focuses on the sexual tension between Chisa and Takumi. If you would like to learn more about Yandere be sure to take a look at this rundown on various Dere types by Nutaku.
Seiso Kanojo, Ochiru || The Pure Girlfriend's Fall (清楚彼女、堕ちる)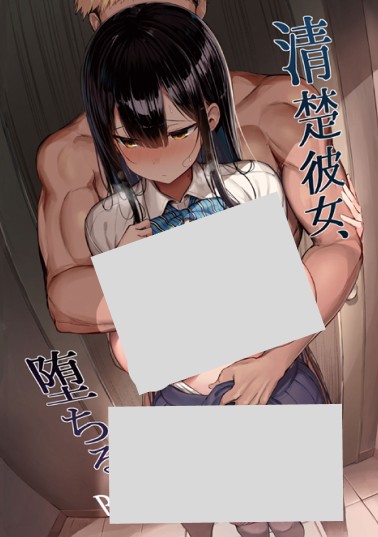 Cover of Seiso Kanojo, Ochiru || The Pure Girlfriend's Fall
Artist: Great Mosu
Genre: Corruption
Summary: This doujinshi is for the Netorare lovers who are currently reading this article. Netorare, also called NTR, means that the female character will usually cheat on her partner with another person. They may do so willingly or not, but in most cases the cheating is an important part of the story.
This adult book features some of the best art there is, made by the Great Mosu. It features a dark story about a girl who falls into a sticky situation of forbidden pleasure, cheating and fantasies. Tsukimi Chifuyu is a shy girl who started dating Takagi-Kun. Although their school forbids this kind of contact, they both decide to take the risk. After a fun day of doing rides at a fair with her boyfriend they kiss and all seems well and beautiful. Little did they know that the scummy school bully recorded their forbidden action.
Using their picture as leverage, he decides to cut her a deal and she willingly agrees. To his surprise she actually was quite into the whole affair which leads to some very spicy action. With stunning art and a great twist, it's not too surprising to see this NTR story being so popular.
Escaping a semen squeezing dungeon with a modest girl who I really didn't expect to have S-rank slut stats (搾精ダンジョン攻略に向かない地味子のS級ドスケベステータス)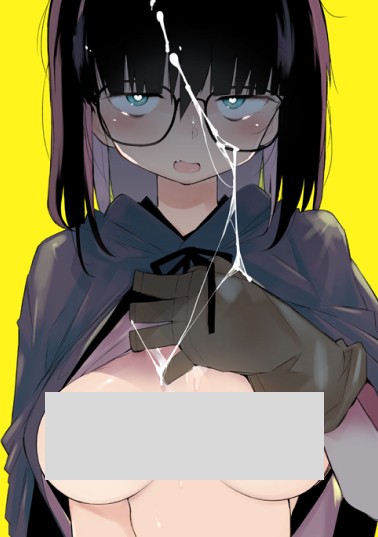 Cover of Escaping a semen squeezing dungeon with a modest girl who I really didn't expect to have S-rank slut stats
Artist: F4U
Genre: Fantasy
Summary: This amazing doujinshi hentai includes original characters made by F4U. F4U is one of the best hentai artists out there and this book shows his talent. The story became one of the flagships of this artist because of the quality of the artwork. Suzu, the main waifu of this story is also one of the most popular hentai characters ever created.
The story follows Suzu and the Hero as they venture into a dangerous dungeon called the "Semen Squeezing Trap Dungeon". Yes, we know, this is really the name of the dungeon. In order to avoid the dangerous tentacles and escape, they must do a series of intimacy challenges together. Little does the hero know, Suzu is actually a professional in this domain and has a lot of experience. She will make the hero discover what it is to be with an S-Hero in sexual practice who craves for the hero's goods!
Will they manage to escape the dungeon or be trapped forever in it? Leave it to Suzu to make sure that the hero and her escape properly with her super sexual knowledge! A fun erotic doujinshi created by the amazing F4U, one of the best hentai creators which was also featured in our artist's section.
This was our list of popular original adult erotic manga that focuses on various sexual scenarios of all kinds! We only showcase 5 titles but know that a lot more of this type of content exists. Curious about doujinshi and want to explore content that features your favorite characters instead? Take a look at our rundown on various doujinshi adult parodies featuring popular anime characters!