What is Hentai Pornography?
Hentai (変態 or へんたい ) is a Japanese term that is used outside of Japan. It is used to define pornographic material which harbours a Japanese manga aesthetic aimed at adults. The domain of hentai is versatile and diverse. It can range from a simple lewd art piece to a full-fledged pornographic video game, also known as "eroge". This highly sexual artform comes in many different shapes and forms and it has blown up in popularity over the last 20 years.
No longer just a niche type of adult entertainment for the select few, hentai has taken the world by storm. It even broke into the mainstream, and has been adapted in a wide variety of different mediums. In this article we will cover a list of media which are often used to showcase this type of art (also known as h-content) . We will also showcase some examples of various works to help you on your quest to learn more about hentai!
Lewd illustrations
One of the most popular forms of hentai media is lewd illustrations or original art. They can often be found on websites where people can share their art like Twitter, Deviant art and others. Illustration differs from adult manga as they normally represent only a sexual situation without a story. Sexual acts shown through lewd art may range from a simpler vanilla sexual representation to a more hardcore sexual act. For instance, a naked woman posing in a lewd way or many characters having a full sexual intercourse together of various kinds may be considered hentai. A lot of this form of hentai can be uncensored since lewd illustrations are often made by online artists.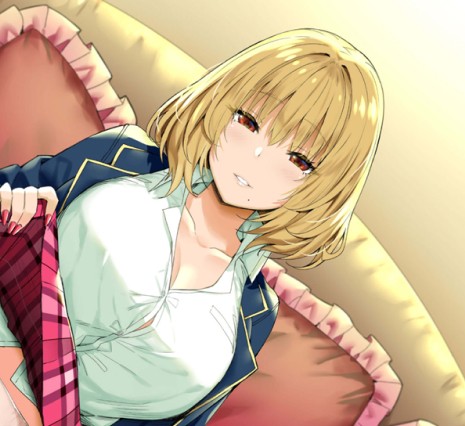 Artwork by Sky
Erotic Manga
Erotic or adult manga, also called adult doujinshi, are normally short stories containing various panels part of a document. These erotic manga usually revolves around a sexual situation of two or multiple characters. They are called erotic manga because their stories normally focus on the sexual tension and intercourse which take place between the characters. There might be a background story that explains characters' motivations, but sexuality is usually the centerpiece of the manga. Although regular Seinen and Josei manga (Manga that are usually made for adults) might have some nudity or an ecchi thematic, they do not display explicit intercourse between characters.
Erotic manga can more often than not be split in two different types of categories. Initially, there are parodies of popular anime, manga or video game characters which are mostly adult fanart. Adult parodies usually focus on "shipping" characters that are not necessarily explicitly revealed to be in love. The term shipping refers to the desire of fans to see two fictional characters of a story in a relationship. In some cases, characters sexual orientation may also be changed so that two characters would end up being together.
For instance, hentai parodies are a good means to picture Yaoi and Yuri relationship. In these relationships, two male or female characters may have sexual intercourse, even though this type of relationship never occurred in the original anime. For this reason parodies act a bit like fan-fiction and help to expand on the material originally created. In other cases, the characters may be painted in a different light that they were in the story. Events may differ from what happens in the original material to show the characters in various sexually explicit situation.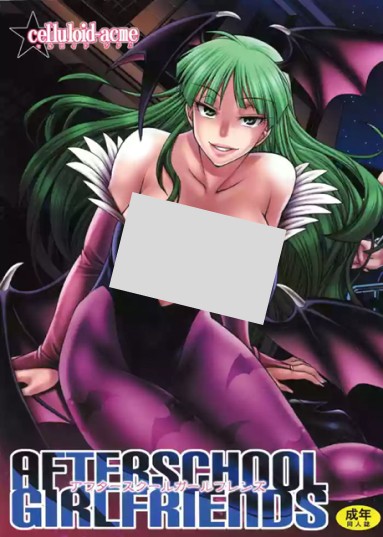 Afterschool Girlfriend (よろず) doujinshi cover picture which is a parody of Street Fighter made by Chiba Toshirou.
The second type of erotic manga is based on original characters and it's often called adult doujinshi. These books focus on adult stories of characters that are in various sexual scenarios. These books can focus on fantasy and have a myriad of special characters like monster girls or elf. Original Erotic manga are very popular and lots of publishing works gain notoriety for their content. Doujinshi authors often begin their career by doing parodies but may also create their own content. For instance, most of the artist displayed in our artist's section have their own original erotic manga.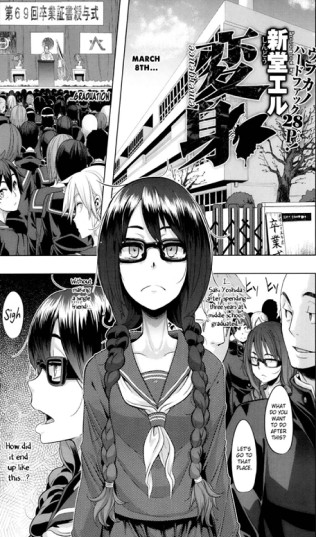 First page of Metamorphosis (Emergence) an original manga by ShindoL
Animated Hentai
Animated hentai (also simply called hentai) are basically anime that revolve around sexuality as the main plot of the story. This content differs greatly from the Ecchi anime genre in the sense of what is shown. For instance, popular Ecchi anime do display a bit of nudity like breast or lewd scenarios. Highschool DxD or To LOVE-RU are two ecchi animes that are aimed at adults and contain a sexual undertone. For this reason, these shows are rated 18+ in most parts of the world. That being said, this type of anime genre does not go to the same length that anime hentai does. Although they may show a bit of nudity, no explicit sexual activities are put on displayed. In fact, in most anime that are considered Ecchi, characters won't even kiss. Animated hentai differs greatly on this aspect and will instead show the full length of sexual intercourse. They may even 2 to 3 full sexual encounter between characters through an half-hour episode.
Just like Erotic Manga, Animated h-content has various types of fetichism and content which may range from the tamer vanilla hentai like Lovely Heart らぶりー♡ 러블리 하트 Lovely Lovely ♡ Lovely Heart to more hardcore shows like Bible Black.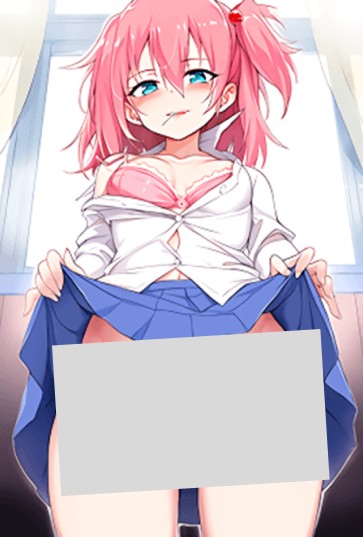 Lovely Heart らぶりー♡ 러블리 하트 Lovely Lovely ♡ Lovely Heart OVA cover made by Mary Jane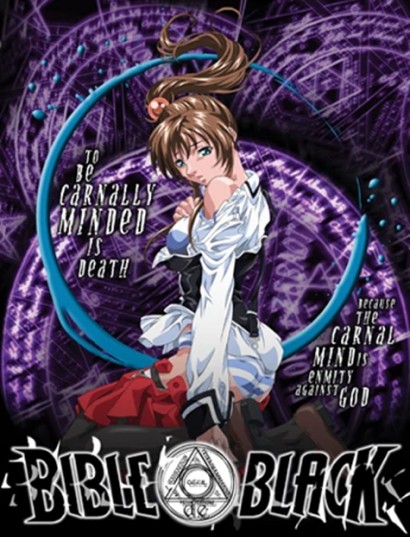 Bible Black cover made by Studio Jam
Usually, animated hentai are adapted from erotic manga in order to turn popular stories of original characters into live animation. One of the first hentai made was Cream Lemon which began the ascension of these adult videos. Because of the rise of technology, hentai animation is now easily accessible and very popular today. In fact, it's one of the best known and consumed forms of hentai media that there is! Check out our list of the most popular hentai shows for some of the most critically acclaimed Japanese adult animation.
Hentai Video Games
Hentai video games or eroge can be considered the evolution of animated hentai. Jumping in one of those games you can live and interact throughout various sexual scenarios present in real time. Hentai video games may include various types of sexual scenes and a wide range of interactive action. Some can even be played in virtual reality although this greatly depends on the game.
One of the oldest known eroge video games that were commercialized in 1982 was Danchizuma no Yuuwaku (団地妻の誘惑). In this RPG game, you play the role of a condo salesman who must approach various women and seduce them. Since then, h-video games have evolved quite a lot. In fact, they have blown up in popularity with new technologies available for developers. Originally, the most popular genre that was used to showcase lewd content was visual novels. Today, things have changed quite a lot with new genres becoming more common for hentai games. JRPG, Action Adventure and Simulation are some examples of genres that gained a large amount of popularity over the years.
The simulation genre is a perfect example of modern technology blending with the pornographic world. The evolution of Virtual Reality made simulation games even greater by putting users in the POV of their characters. This sort of technological advancement made the action seem more lifelike and exciting. A great example of a premium game available at Nutaku that is VR set compatible is Custom Order Maid 3D2. Users can create and customize fully their character from eye color, to breast size and even to the type of anime personality, like Tsundere or Kuudere.

Custom Order Maid 3D2
developed by KISS and available on Nutaku.net
In recent times, eroge video games can be played pretty much everywhere on demand. Nutaku.net is a great source that offers plenty of downloadable and mobile browser-free games that can be played on a mobile device. Project QT is a great example of a free to play game that includes plenty of various hentai kinks that the community enjoys and loves.

Project QT
developed by xDNA and available on Nutaku.net
Hentai, More Than Simple Pornography
Since Anime is now more popular than ever, it is inevitable that h-content would follow closely. In 2021, "Hentai" became the most searched term on Pornhub. It surpassed other popular search like Lesbian and Japanese to become the number 1 pornographic term. A quick search of the word on Google brings back a stunning 1.5 billion search results. Pages and pages of hentai products of all kinds!
Now that we have covered the various form of media, what exactly makes this type of content stand out from typical pornography? A reason why hentai is also popular is its ability to display sexual fantasies or kinks that are different. Hentai can separate itself from regular mainstream pornography by having any type of otherworldly fantastical content possible. In other words, hentai removes the boundaries of what can physically be created since the process is based on imagination.
Do you like a lewd dragon girl that can trash talk you into submission using their Tsundere personality? An animated hentai for that exists called Enjo Kouhai (Assisted Mating). Have an interest in furry and want sexual content with a character that has fox features? There is an Eroge game for that called Octofurry. Do you prefer a netorare story with a childhood friend that is married to you, but also seeing someone else? There is a full book on NTR relationships called Torokase Orgasm made by Oltlo. In a sense, hentai builds on the concept of harlequin books where any story could exist as long as it is imagined and morally acceptable. This is the principle that hentai follow where no creatures or strange story can't be adapted as long as the context is acceptable and consensual.
Another good example of Hentai having plenty of content for everyone is LGBTQ+ stories. These types of stories can also be adapted anyway that the author sees fit using art. The popularity of Futanari pornography in h-content is a good representation of this fact. Hentai pornographic has a long history of having character with both male and female genitalia in their stories. There are over 15 000 doujinshi that include Futa characters in various types of unique situations and scenarios.
The same can be said about Yaoi and Yuri relationships. These types of content are also an important part of the community and the subject of many stories. Same sex relationships in hentai are often portrayed in a different light than in regular pornography. They tend to focus more on the romantic aspect and the evolution of the relationship. Those two examples showcase that although heterosexual relationship can seem predominant in hentai content, there is still a lot of diversity and inclusion.
Ironically, if hentai is one of the most popular forms of pornography today, the term does not originally refer to this at all in Japanese. In fact, the connotation of the term came from western culture which modified the terminology of the term in the context that we know it today. In Japanese, hentai which is written 変態 or へんたい and seems to be used as a slang word which has multiple meaning. Some suggest that the term refers to something being "abnormal" or "strange". Because of the close terminology with sexuality, others also suggest that the word refers to "perversion" or "pervert". That being said, because of its popularity overseas, Japanese are well aware that the term may refer to erotic material.
Now curious about Hentai? Ready to discover what this new world has to offer? Simply want to expand and refine your taste with a few new suggestions? We have put together multiple lists of popular h-material to explore and revisit. Curious about adult manga and want to read some doujinshi? Look at our articles on the most popular doujinshi adult parody and most popular original adult manga. Ready to dive into an interactive world of the most popular lewd video games available? Take a look at our two curated lists of most popular free to play hentai Games and premium hentai games that can be enjoyed right away on Nutaku.Net!