Hentai and Feminism - an Unlikely Duo
05

/

18

/

2022
The first rumblings of feminist porn began in the 1970s. A time when feminism and sexual liberation were budding mainstream social movements. Women were standing up and proclaiming 'Hey, we're sexual beings too!'. Early feminist porn declared that women, like men, are visual creatures and deserved to look and not just be looked at. Women wanted to see nude male pornography and magazines such as Playgirl and Cosmopolitan met the demands of the market. Cosmopolitan decided to introduce their own version of the ever-popular bikini-clad centerfold by including nude full-page foldouts of male celebrities in their issues – the most infamous example involving a naked Burt Reynolds splayed out on a bearskin rug.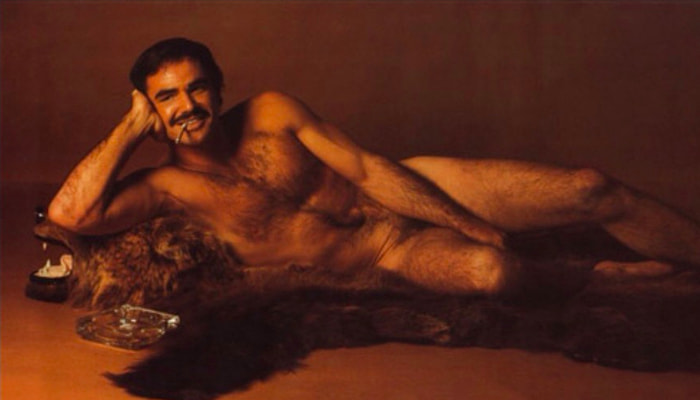 C. Burt Reynolds in Cosmopolitan's April 1972 Centerfold
More modern feminist porn puts female pleasure and consent at its forefront. While hentai is notorious for its depictions of some pretty depraved acts, it could be argued that its main focal point is female pleasure. The focus on the female orgasm in hentai is commonly thought to have begun with the 19th-century artwork 'The Dream of the Fisherman's Wife'. The piece illustrates a woman being completely overwhelmed by stimulation – albeit by an octopus. This theme has continued with modern hentai. One of the most popular things in hentai, ahegao, depicts a female character having such an exaggerated orgasm that her eyes cross, her mouth drools, and her tongue flops past her lips.
When hentai first gained popularity in the west there was a lot of backlash. Prudish American values were a stark contrast to the content found in hentai. As hentai generally centered female pleasure, it differed greatly from the dick-first approach of popular porn in a society which still debated the existence of the clitoris. The spotlight hentai put on the female orgasm was well received by the feminist movement and an unlikely camaraderie was born between feminism and hentai.
During the 'Golden Age of Porn', high profile feminists such as Andrea Dworkin and Gloria Steinhem were very vocal about their dislike of porn. Their argument was that porn was dehumanizing and all women who do porn are exploited - something a lot of pornstars refute. Porn, after all, is one of the few fields where women are paid more than men. Feminists of the day did not take aim at hentai. Since hentai is art, it is not based on any real-life women. Hentai characters have cartoonish and absurd proportions and it's easy to separate them from flesh and blood women.
Over the last decade, the feminist movement's view of porn has shifted. Feminism today is about women having choices. The feminist agenda is largely misrepresented as being 'anti-men' when in actuality it's about affording women the same choices and opportunities as men. If women want to do porn or create hentai, they should be able to do so and expect the same amount of respect that their male counterparts receive. There have been a lot of 'pro-women' porn companies popping up that put female pleasure, consent and respect at the forefront of their values. There is more porn directed for the female gaze and women are taking charge of the entire production process of their work with Model Hub and other subscription-based self-distribution platforms.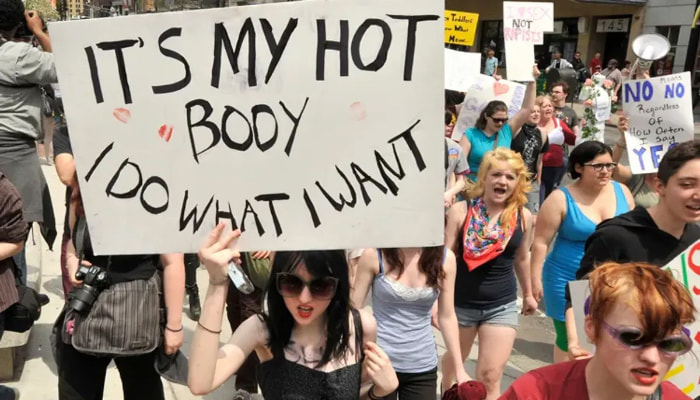 C. Protestor at SlutWalk in Boston, USA, May 2011
With the rise of woman-driven porn has come the rise of women-created hentai. More female hentai artists are emerging onto the scene and are creating sexy and exciting material that panders to the female viewer. It's difficult to nail down the exact ratio of male to female hentai artists as most contribute under a pseudonym. However, of the artists who have gone public, it appears that the majority are women.
Nutaku, a popular adult gaming platform, is also a great example of the number of women working in hentai; they have a large amount of female-identifying team members with many women in leadership positions. A few of the hentai games on Nutaku are also the work of female artists, such as Crush Crush and the fastest growing game genre is 'female protagonist'.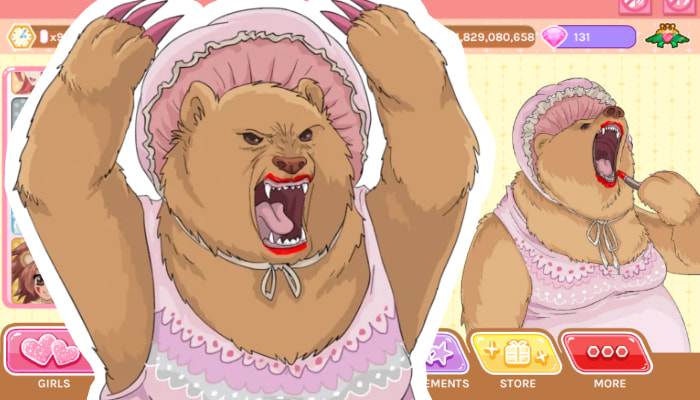 C. Crush Crush character Bearverly holiday skin
Women are also joining in the conversation to make quips about their porn habits. For instance, the women lead TV show Workin' Moms ran an entire plot line about how much the main character enjoyed hentai. Like many high-powered businesswomen, Kate Foster in Workin' Moms enjoyed 'jerkin' it' to a submissive hentai character being objectified, something which she may not have felt comfortable watching a 3D woman be subjected to. A lot of women view hentai as a safe space to push boundaries, explore kinks and generally get their rocks off.
We have entered a new era of sex positivity being the norm - especially when it comes to female sexuality. Porn is being accepted more and more into mainstream media. It's common to see stay-at-home moms on TikTok casually joke about selling feet pictures for extra cash and influencers pedaling aesthetic, instagram-ready pleasure toys that look modern and discrete. Television has seen performers like Chloe Cherry in Euphoria and Sibel Kekilli in Game of Thrones making the jump from porn to the silver screen. The stigma surrounding working in porn seems to have been lifted from actors and tv personalities.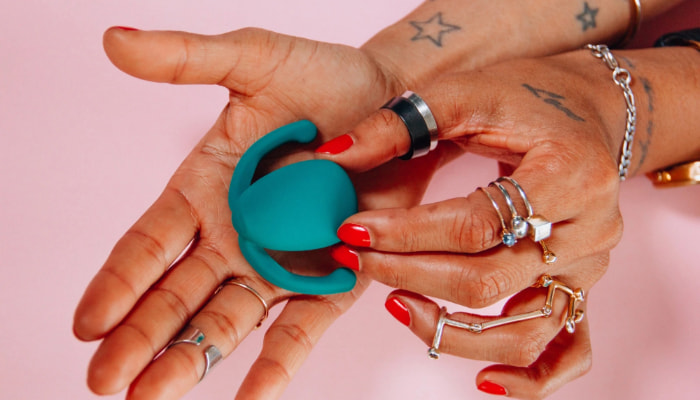 C. Instagram-ready pleasure toy from Unsplash
The rise of the internet over the last two decades has undoubtedly catapulted hentai into mainstream media. What was once something that could only be found in a seedy sex shop in a scary part of town, can now be googled anonymously with the safe search filter off and incognito mode on. Numerous websites cater exclusively to female-friendly porn and hentai.
It was once assumed that porn made for a female audience would consist entirely of dim lighting, romance, kissing and light gentle caresses whilst two performers gazed intimately into each other's eyes. Yet the women making and watching hentai have shown themselves to be eager for all manner of content. Beyond the binary of heternormative sex, hentai brazenly depicts lesbian, gay, transgender and queer sex. Double penetration, bukkake, shibari, and power play scenes. Rough sex, group sex and solo masturbation scenes. The fantastical nature of hentai means that even impossible scenes can be explored such as tentacle play, instant impregnation, mind control, and slime characters.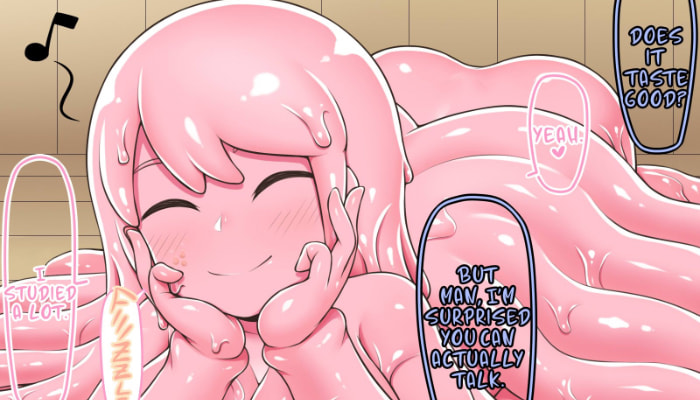 C. With The Slime Girl hentai manga
At first glance, it would appear hentai, with its exaggerated female-like forms involved in a variety of lewd sexual situations, wouldn't have much in common with feminism. However, porn and society are entering a new era of female empowerment. Hentai has always revered the female orgasm, even before the west could agree that it existed at all. The new onslaught of female artists will continue to create imaginative art and break glass ceilings. The future of feminist-friendly hentai is bright with new explorations of fun and wild content on the horizon.